Limited Time
Buy One – Give One
We are proud to partner with
COBYS Family Services
on this exclusive,
buy one-give one
opportunity designed for you.
For each preorder copy of A Brave Big Sister, we will send a free book to COBYS Family Services, an outreach dedicated to empowering children to reach their full potential.
Preordering is easy. Here's how:

Click on your favorite retailer's link below and preorder the book.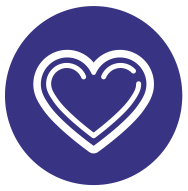 You'll receive an email confirmation letting you know a copy has been sent to a deserving young child.
Help us share Miriam's story.
Because every child needs a hero.