Main Content
Bible heroes that inspire your child's faith in God.
Your Child Can Be Called and Courageous
Called and courageous girls are disciples, political and spiritual leaders, philanthropists, moms, businesspeople, evangelists, prophets, and so much more.
Through the stories of female Bible heroes, The Called and Courageous Girls series invites your children to answer God's calling to discover and use their talents, passions, and gifts to journey with Him on a lifelong adventure.
Meet the Called and Courageous Women of the Bible
God is calling every courageous hero—including your child—to arise,
trust in Him, and join the Greatest Story.
Join the Movement
Sign up to get Called and Courageous Girls newsletter updates and we'll send you FREE downloadable coloring pages.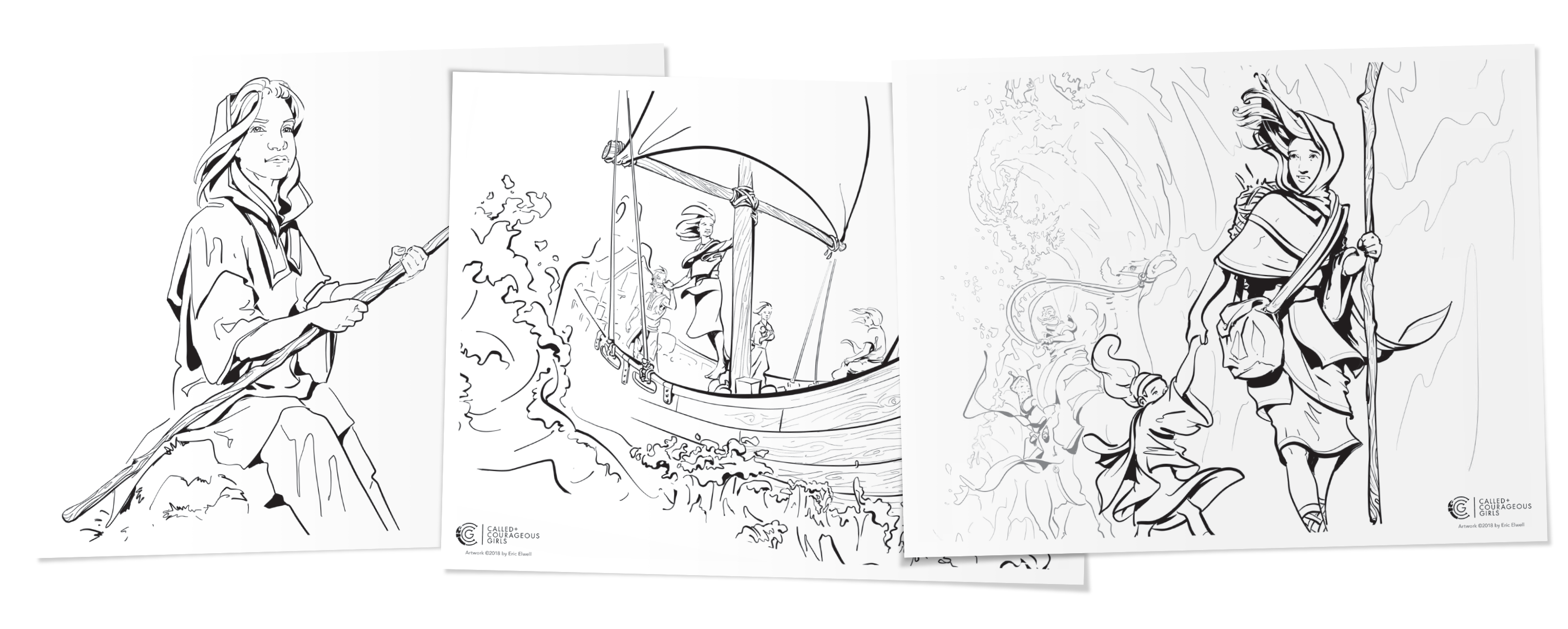 What Others Are Saying
"Scripture is filled with stories of women who are role models of faith, intellect, and resolve, characteristics I see in my wife and daughter, as well as in the entrepreneurial women we serve around the world. It is exciting to see a book series that shares biblical stories of women who are leaders in their homes, businesses, and communities. Called and Courageous Girls is perfectly timed and expertly positioned to reach the littlest leaders, those whose characters are being shaped to look like Jesus. The series fills a gap in children's literature—we must share these stories—and I am thrilled to enthusiastically support Called and Courageous Girls."

Peter Greer

President and CEO of HOPE International, coauthor of Mission Drift

"I can't wait for this to be published so that I can give it to my own tinies! If you've ever wondered where the women of Scripture are in the children's book section, this book is your bright and bold and gorgeous answer."

Sarah Bessey

Author of Jesus Feminist and Out of Sorts: Making Peace with an Evolving Faith

"Girls and young women today receive many powerful messages about what it means to be female. From Disney princesses to teen pop stars, these "icons of femininity" can obscure God's message of love and identity for young women. Christian communities have not always been proactive in ensuring the girls receive an identity derived from Scripture. That is why I am excited to see Rachel Weaver and Anna Haggard create a children's book series that recounts and honors the women of Scripture. In every story, we see how a woman responded in faith to God's call on her life, and was used by Him for incredible purposes. As parents and churches use this book series for instruction, I see many girls responding to God in faith, and likewise being used by Him to reach the world with the gospel. We've waited for a series like this for a long time, and I'm so glad it's finally here."

Katelyn Beaty

Author of A Woman's Place: A Christian Vision for Your Calling in the Office, the Home, and the World